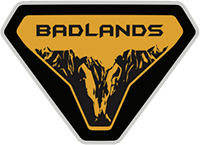 Well-Known Member
Installed. It was pretty easy, I made sure to take my time. I will say, use a good tape for anchoring the midpoint on the graphic because mine shifted a little causing the graphic to be off just the slightest bit (I do not care you REAAAAALLY have to look at it to notice it).
My decal had a few things missing/unfinished (attached photo). So double check your decal prior to sticking, because you can fix some of these issues.
- The upper right corner (drivers side windshield) appears that a sliver of decal is missing. I don't care about that one as much as it looks like the line is just thicker and I'm sure that would be a tiny piece that wouldn't hold anyway.
- I can see that a circle was cut but not removed from the vinyl. I can probably peel it out myself but since it's already on my hood I may just leave it.
Other than that! Fast shipping, packaged REALLY well, and the customer service seems great.