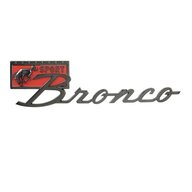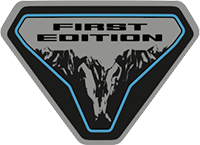 Member
I cannot believe how many times our Bronco Sport FE has been a crutch for us to lean on over just two months. From trips to the sandy brush country in South Texas to driving in snow in January and and now freezing, icy conditions over the last week. This Bronco has not only gotten us through the challenges, it's excelled!
As I'm sure some of you know, Texas doesn't handle below freezing conditions well -we're much better prepared for 120° weather. This week has been challenging for all of us across the entire state. Our failing electrical grid has about half our residents in the cold, water lines are freezing and water pressure dropping, and our roads are frozen over with little equipment to help thaw them. We've had so many friends and family reach out for help to brave this storm, and because of the Bronco Sport we were able to.
Austin is a hilly city and while the combination of ice and hills has been a disaster for most, it's given us a perfect opportunity to test out and see if the Sport was truly the G.O.A.T. Where others had loss of traction and wheel spin, or found themselves sliding down one of our hills because it was too slick, we have yet to have an issues traversing the roads. We've been able to provide transport for friends and neighbors to escape the cold, run errands, or provide shelter.
It's been an incredible help for many over the past couple of days, and I couldn't be happier that we were able to provide that help.