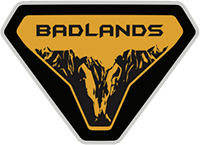 Well-Known Member
I didn't read it that way either.

About the most frustrating part is lack of any perceivable order to it. W/o dealer/ford setting some reasonable expectations the whole process is all over the place - works for some, doesn't appear to as well for others.

I'd be honest with you, seeing that production had started in general I thought/assumed, that always goes well right, that 3 months was gonna be enough. Close to half way in and w/o even a build date it's anyone's guess. I'll need a vehicle by end of June so my window of opportunity is shrinking. If I didn't have some pressing circumstances I wouldn't be obsessed about it as much.

I told myself earlier today that I may have to look for something else, used likely to hold on to for a couple of years and then try BS again. I'd hate to downgrade the millage that much but I'm thinking used 4Runner if it comes to that. Sigh.

Come on Ford.
Just seems to me like those with a 19 code are waiting a bit longer. Those who ordered certain packages or options, the same. Likewise those who ordered earlier may be waiting as shutdowns glitches, dealer priority etc probably make a difference. It's just one of those hurry up and waits. I'd love to have it tomorrow. I have an option to buy one off a lot minus a couple of the small details I want...but I made a simple order with a few details, and I'll get it when it gets here.
Based on multiple comments I feel like I want to avoid tracking it, seems like it makes the wait worse.