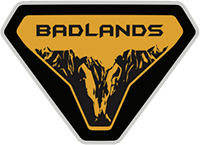 Member
In short, I have a signed contract by the dealer and myself to purchase a Bronco Sport Badlands Trim. We agreed on price, arranged financing, insurance, and I even significantly altered travel plans in order to pick up the car in in Fort Benton, Montana. I am now stuck renting a car until I can find an alternative. In the last hour, the dealer backed out and said they were unaware of a corporate policy that prohibits them selling the car before it reaches 4k miles. They refuse to honor the contract despite it being signed
The dealership is Jim Taylor Motors in Fort Benton, Montana.
I don't know what to do - this will ultimately cost me a lot of money - all of my plans were catered around having this plan on the agreed upon date. Total disaster. Should I get a lawyer?
Totally lost faith in Ford after this. I am in shock. And I don't understand how they can back out of a contract for no justifiable reason - if I tried to do that they wouldn't allow me....
Thanks in advance. Enjoy your Bronco Sports...