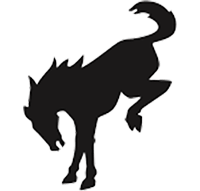 Active Member
First Name

Roman
Joined

Mar 18, 2021
Messages
Reaction score

56
Location
Vehicle(s)

2021 Bronco Sport, 2020 Ford Escape SE
Ironic I made a post earlier today worried because the temp sensor wasn't hitting true center, only to have the bronco have an epic melt down on my way home from work.
Was coming through a neighborhood that connects to mine, maybe a mile and a half from the house and thedash started beeping and it kept flashing shift system fault. I was finally able to pull over and let traffic go around, where it proceeded to cycle through warnings of failures on basically every other system in the car, every assist disabled etc. I shut it off and back on, the parking brake was locked on and wouldn't release - eventually it did and I drove in limp mode maybe the next half mile or so to my driveway. Parked it and that was that, wouldn't release parking brake or go into reverse. It never made any mechanical sounds other than the steering wheel clicking which seemed like the lane assist vibrators going crazy. I would have to assume something wasn't connected correctly or all the way and jarred loose.
Anyway, a call to the dealer and a call to Ford roadside and they towed it in. Absolutely sick over this, never had this happen before. Funny enough my wife's escape is also in the shop so my mood toward Ford is salty right now(and I work there).
Last edited: