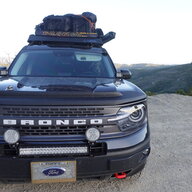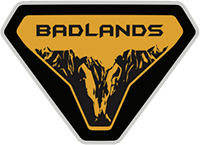 Well-Known Member
First Name

John
Joined

Jan 16, 2021
Messages
Reaction score

133
Location
Vehicle(s)

Bronco Sport
Lighting write up is all done!
I had some guy try to be Voldemort to me in another thread and it got me thinking... Some people are idiots. No matter what you do, the idiots are always gonna idiot, and then in the midst of their idiotin' they are gonna blame you. So with that being said.
DON'T DO THIS TO YOUR BRONCO! Seriously.
I did it to MY Bronco. Cause Buck is mine and I can do whatever the hell I want. Just like you can do whatever the hell you wanna do with yours.
If when you are doing whatever the hell you are doing, if you do something wrong, don't come sniffing round here with a bunch of blame and hate. I took my time to research what I did, and I wasn't confident in what I did. AT ALL.
Until I pushed the button on my controller to turn on the lights I was filled with so much anxiety. This was a really intimidating task to me.
But ya know what? It worked! It freaking worked and its bad ass and I'm super proud of it and myself and I want you to feel the same way! So take a look, and if you need help, reach out! I will do what I can, answer what I can, and help ya try to find an answer if I don't know!
The links!
Hood mount brackets
Ditch lights
Light bar
Amber
Switch
Micro 3 Tap
Last edited by a moderator: