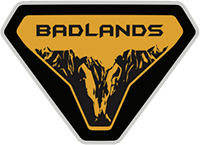 Active Member
Here's my Badlands. Wanted to share in case anybody wants to see how some of this might look on their Bronco Sport. I've added:
Tint
Hitch plug
Bumper guard
Bronco logo
Lettering front and back
Side molding
Mudflaps
Gas cover
Also added the all weather mats and behind the screen organizer on the interior. Both of which I think are a must.
About 5000 miles in and so far love everything about this vehicle.