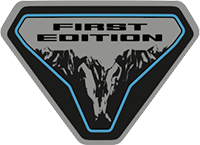 New Member
First things first: I have owned a Bronco II (from approx. 1993 to 2000), Escape (2001 to 2009), and Escape Hybrid (2010-current). I have been waiting for another boxy SUV and was so excited to see the Bronco Sport (Baby Bronco, Bronco II, Bronco Jr., etc.) get announced this summer. After all these months of waiting (July to January), I will now be walking away from the vehicle and not finalizing the purchase. Very, very disappointed.

It took me 3 hours to get an online reservation for a Ford Bronco Sport First Edition. Later that week, my local Ford dealership submitted my order without my permission. I needed to finalize some of my specifications before I was going to place the order. Ultimately I ended up paying to reserve the orange one I wanted, but the reservation they had already submitted for an Area51 was also in my name. I've been getting emails about the progress of the orange one and Area51 one. The orange one made it to the dealership Christmas week. They were really antsy about getting me over there, but I delayed going through the Christmas and New Year's holidays.

Today when I saw the car for the first time in person, my first reaction was - it's yellow! The "cyber orange" was yellow-orange. Yellow. The Ford employee assisting me said that others had made the same comment. I was a bit aghast having paid a premium$ for orange. I walked around opening and closing doors, the back window and hatch, and checking out the seats, etc. Even before taking it for a test drive, I had run into two main showstoppers for me: low towing capacity (not available at time of reservation, can't remember about order timing) and second row of seats don't fold flat (they are more ramp like, sloping up toward the front of the car). There are certainly interesting and thoughtful updates. But there are also other smaller, odd things that were turnoffs such as an annoying sounding turn signal and tiny rear windshield wiper. The dealership employee helping me basically replied to each of the unexpected and disappointing things I noted about my vehicle had also been said by others who looked at it. And that they had had others cancel their purchases after seeing the vehicle in person.

I was so looking forward to the advertised Bronco Sport, only to find that the vehicle I wanted to buy doesn't exist.
Last edited: