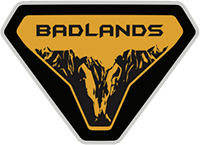 Active Member
First Name

Zach
Joined

Mar 31, 2021
Messages
Reaction score

80
Location
Website
Vehicle(s)

2021 Ford Bronco Sport
Hey y'all,
Back again with my
second YouTube video about the Bronco Sport
. I ended up taking delivery last Thursday, and I had a chance to poke around and hopefully gather a few thoughts for new owners or people on the fence about the Bronco sport. (that I hope are useful) I know not everyone is into videos, so this post covers every detail in the YouTube video (plus a couple things I forgot to cover in the video). The video is a bit of a tribute to Doug DeMuro, and I am walking through some of the good-to-know quirks and features, none of which he mentioned in his review. Either way, hope this is helpful for some. Let me know what you think!
Here's the full list:
Fear not, don't lose your pen. If a bottle opener wasn't enough, I found a nifty little place where you can store a pen. I have no idea why this is there, or if it would ever be useful in 2021, but I now have a safe space to store a pen in my center console.
Don't mess up your rear passenger seatbelts. When you are folding down the rear seats, store the seatbelts in the little catch things. If you don't you may squish / damage your seatbelt in the latch mechanism which anchors the rear seats in place.
Don't want a cluttered gauge cluster? Activate the "Calm Screen" menu selection in the gauge cluster to have a minimalist display of only miles (or kilometers) per hour.
Looking for extra gear storage? Try next to the spare tire. There is a lot of room for knick-knacks like a fire extinguisher, flashlight, jumper cables, gloves, reflector vest etc. etc. Lift up the cover of the spare tire and stash away a few things out of sight you may need in a pinch.
Tip for non-badlands owners: use the cargo floor to level out the rear cargo area. The notches in the cargo floor allow you to raise up the floor so it is flush with the layflat seats. If you are trying to get some sleep in the back of the suv, this may be the tip for you.
Don't ruin your transmission if you have to tow the BS. Since this is an AWD equipped vehicle, check out the transmission section of the owners manual for the steps to make the car tow ready. You'll have to pull the lever adjacent to the driver's footwell and disconnect the battery in a specific sequence to make sure everything is good to go.
There are some weird felt flap things between the driver and front passenger seat and the center console. I have no idea what they are but I thought it was funky. What do y'all think?
There are actually 3 cameras on the BS (depending on options / trim). Front camera, rear camera, and the camera in the windshield which reads speed signs and enables the driver alert & lane correction features.
License plate frame PSA: 4 bolts in the front, 2 bolts in the rear. You probably won't be able to bolt down your license plate frame in the front because there are these two funky tabs which prevent you from having the license plate frame sit flush with the license plate. Much easier to see in the video but pretty annoying nonetheless.
PSA rear under seat storage: The largest laptop I can fit in the rear right passenger seat storage is my 16" Macbook pro I have for work. It sits basically flush and anything smaller should fit no problem.
The glove box does not lock. Merh. They sell a locking center console vault and a locking under right passenger seat storage unit but it limits the volume you have for storage and it's more $$. Seems like an omission. Other omissions to me are the wtf of having a wireless charger but no wireless carplay / android auto, and having a button to open the tailgate from the driver's seat when it's not powered. I feel like I may accidentally bump it, and I need to go back there anyway to open it up.
Anyway, that's it! Let me know if any of these are useful and if I shared any info y'all hadn't heard about. Feel free to drop comments on the YouTube video / this forum post of what you'd like to see in upcoming episodes.
Cheers,
Zach