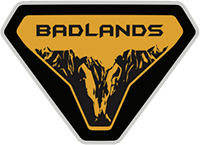 Well-Known Member
Three weeks ago today I picked up my BL (with the optional Falken Wildpeak tires). I've taken it on a few road trips, several off-road excursions and quite a few just short trips to learn the vehicle.
As opposed to when I bought my Raptor back in 2013 and fell in love instantly, the Bronco Sport has been different. At first, it was like, this is nice. Feels solid. Decent power. Nice all-around vehicle. But now, after 3 weeks, I am gaining a much deeper appreciation for what this vehicle can do and it's impressive. Took it on one of my favorite short off-road trails today and got to test the mud/ruts mode. I was impressed how low a gear it seemed to be in (almost felt like a 4L gear). In fact, it made the fairly steep, rutty, climb so easy that I ended up going back to just normal mode. It can go slow when you need it to but it also handles the faster trails too. It's not a Raptor but it can handle some pretty decent speeds on the open trail like nothing.
Gas mileage has been improving steadily. Last tank was 27.7 mpg and that included a mixture of highway driving and several off-road trips. It seemed to have picked up a couple mpg recently. I was even able to pull off over 29 mpg on a 150 mile trip. More than happy with that considering the fun of driving the 250hp 2.0L in this mini-beast!
Headlights are great at night. High beams really throw well down the road. No problems with any of the nannies. Kind of like the lane centering notification. Never had a vehicle with this many nannies. If I have one complaint, it would be the cloth seats. They are a little hard. I'm hoping they break in with time and they're not bad but they could be just a tad softer. Not annoying just a little noticeable. Heated seats are impressive. If anything, too hot! Great when you start up and it's cold though. Definitely would feel it through multiple clothing layers!
Overall, I think Ford hit a homerun and anyone who thinks this isn't deserving of a Bronco badge hasn't driven it yet!
6 1/2 Week Update: Over 1600 perfect miles so far! Loving more and more each day and outing!
Went on a little exploration tour yesterday (2/24) and went 114 miles including several thousand feet of climb, quite a bit of dirt and winding trails and came back averaging 30.0 mpg! Such an amazing vehicle! Handles anything you throw at it with ease, power whenever you need it (0-60 in 5.9s) but you can still have fun and go for crazy, good mileage. Typical ecoboost. If you get on it, your mileage will be considerably less but if you want to go for mileage you can do that too. I did run in Eco mode on the way back quite a bit when I realized I had a chance at 30 mpg. Quite the range on our little BS!
Last edited: