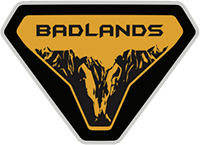 Well-Known Member
My little project did not go as plug-and-play as I'd hoped, but it was pretty darn close.
I had good reason to believe that with the right lift, and with the right off-set wheels, that we could, indeed, fit 255/70/17 wheels onto the Bronco Sport (Badlands), despite the conventional wisdom here on this forum.
Specifically, conventional wisdom holds that this tire is too large to get to work without cutting metal, and more specifically, without cutting into the pinch weld of the vehicle, which would be dangerous and foolish to do.
I can definitively state that this is not the case.
Conventional wisdom also claims that this size tire would be far to heavy for the BS. I can also definitively state that this is not the case...at least for the Badlands. I probably wouldn't go there with the 1.5L engine.
Like I said - this was not completely plug and play.
So how did I get here?
I went with the fordrangerlifts.com 1.75" lift kit specifically marketed for the Badlands & First Edition.
I then went with the Fuel Zephyr wheels with 25mm offsets.
Finally, there was some trimming of plastic. No cutting into metal at all.
The ride is awesome. Plenty of power, and I love the elevated view. I've got some Air Design fender flairs enroute to finish up the look.
Here are the "Before" and "After" pics:
A couple more pictures of the wheel wells:
Front:
Back:
Last edited: