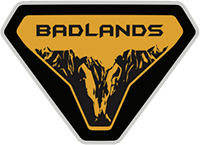 Well-Known Member
So I pulled the trigger and joined the truck tire gang. Issue I was having was did I want to play it safe and find 245/65 or go tall and skinny and attempt 235/70. Well pretty happy with the results.
They clear! Even at full lock. But just barely. We are talking by say a quarter inch at full lock.
I pulled the trigger on the Firestones of all the available choices (and there are not many in this size) bc they were rated excellent in the mountains and damn it the Badlands needs better than fake ATs. Also I paid $155 per tire the list of $218. And a $60 rebate.
All said and done gained a inch lift from the bigger tires and it looks bad ass with the extra sidewall.
Any questions let me know. PSA this is a Badlands. Pretty damn sure these are not going on the lower suspension models unlifted.
Last edited: