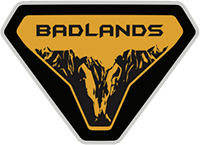 Member
So we REALLY want the 2022 Badlands fully loaded with the Premium Package. However, the only interior option for the premium package is the 2-tone leather in ebony/roast. Why would Ford force everybody into that color scheme? Why not offer the Navy Pier color scheme or even just ebony?

We dislike the brown interior so much, we are forced into ordering the Outer Banks. So we are sacrificing the 2.0L engine for the 1.5L engine just to choose an interior color that is palatable.

So disappointing! Anybody have ideas how to get around this?