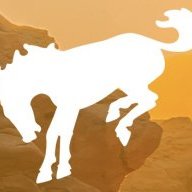 Administrator
Staff member
First Name

Admin
Joined

Jan 27, 2015
Messages
Reaction score

651
Vehicle(s)

Ford
Last year, Ford participated at the Bank of America Merrill Lynch 2019 Auto Summit, where Jim Baumbick (Ford Vice President, Enterprise Product Line Management)
presented a slide
with Ford's future plans for growth and vehicle expansion.
One slide entitled "Expanding Our Portfolio to Preferred Segments" shows how Ford is "
aggressively re-entering the off-road adventure space that we helped create"
and shows placeholder images for the Bronco and "Small Rugged Utility" which we know to be the Bronco Sport, aka Baby Bronco.
The chart shows a spectrum of Ford vehicles ranging from Urban to Rugged, with the Bronco and Baby Bronco grouped close together at the end of the Rugged spectrum, signaling at least on paper that Ford is planning the Bronco Sport to be vastly more rugged than the Escape, Explorer and other vehicles on the chart with the exception of the "big" Bronco.
It's also interesting to note that on the scale of Small to Large, the Bronco Sport is shown to be smaller than the new Escape and EcoSport while the BroncoBronco is shown to be sized smaller than the new Ford Edge.
Last edited: