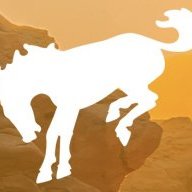 Administrator
Staff member
First Name

Admin
Joined

Jan 27, 2015
Messages
Reaction score

647
Vehicle(s)

Ford
These mid-year pricing changes were just announced today, which includes a
$160 price increase
for all 2021 Bronco Sport models.
EFFECTIVE DATE
Price and Dealer Invoice changes will be effective December 23, 2020.
PRICE PROTECTION
2021 model units invoiced prior to December 23, 2020 will not be re-invoiced.
Automatic price protection will be provided on:
• Firm 2021-model fleet, retail, and demonstrator orders signed and dated on or before December 22, 2020 and received by Ford Motor Company on or before December 26, 2020.
• Fleet CPA or GPC orders will continue to be price protected to the individual customer's contract agreement or bid date.
RETAIL PRICE INCREASES BY VEHICLE LINE
Effective December 23, 2020
SUVs​
21MY Bronco Sport Increase All Series Prices $160 MSRP​
21MY PI Utility Increase All Series Prices $215 MSRP​
​
Trucks and Commercial​
21MY F-150 Increase Max Trailer Tow Package Prices $645 MSRP​
Increase Max Trailer Tow w/ Platinum 701A Prices $70 MSRP​