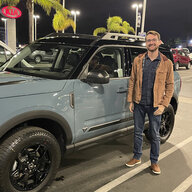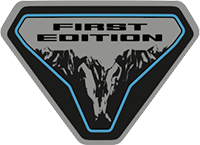 Well-Known Member
Just hit 15,000 miles on my First Edition. I was the first one to have mine delivered and got to post on here giving everyone some idea of what to look forward to. I am extremely happy with my purchase after almost a year now. I have taken it off-roading, done plenty of highway driving, lots of stop and go traffic in So-Cal and everything in between.
So far my only issues I've run into was my front camera/sensor had an error and had to be replaced at 9,000 and my paint chip on the front bumper that happened at 2,000. Otherwise I've been lucky enough not to be hit with any of the recalls or any mechanical issues.
I've been driving with my yakima tent and yakima aero cross-bars and still get 21-24 mpg. I just wanted to give a life update since I'm kind of the super Guinea pig.
Last edited: