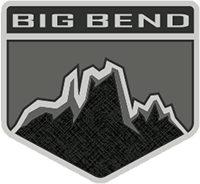 Well-Known Member
First Name

Jared
Joined

Jan 21, 2021
Messages
Reaction score

126
Location
Website
Vehicle(s)

Bronco Sport Big Bend
A few weeks back we received our 1.5" lift kit from rough country. I went ahead and did the install myself, which took about 4 hours. Not bad considering I was working out of a 1 car garage in an apartment complex with 1 jack stand - the install was pretty simple! Something to note, the car rides stiffer once the kit is installed, I think the leverage ratio changes a lot on the shock so it feels stiffer n
Now that the install was done I needed to find an alignment place - and here's where it got difficult. Not a single place I called had a spec for the bronco sport. I called roughly 10 shops in the area and nothing because Ford hadn't released the spec for the alignment software everyone uses. Finally I decided to call the Ford dealer, I was hesitant because of the assumed cost. They told me they could do it no problem and come on down! So I dropped my car off only to be told hours later, they couldn't align it because Ford hadn't updated the spec!! After my frustrated response we finally settled at, maybe in 3 weeks theyll get the spec and camber adjusters. So I was left to find an old school alignment shop and got it done there - but the waste of time from Ford made me angry.
So we took the little bronco out last Saturday, to Baldy Mesa OHV with our daughter and our dogs. Almost immediately I noticed a loud clunking. I knew it was the sway bar links right away from the way the car was acting. Turns out the sway bar link nuts came loose at the drop down bracket (from the lift kit). I cranked them down and kept going, everything was fine until a day later I noticed the clunking again. So I'm assuming the included nuts aren't the tightest, so I'll be replacing them with nylon lock nuts and some red loctite.
Other than that the car handled great with the lift!