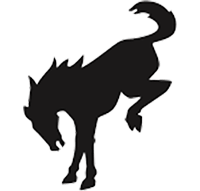 Well-Known Member
the girlfriend and i just got home from a 5 day camping trek in the Duck Mountain Provincial Park, here in northern Manitoba. This will be a quick review.
-tonnes of room. we are both over 6 feet tall, and on a 5 hour drive, felt great. all our gear and just a general sense of being in a BIG suv, when really, this is a teenie suv.
-fuel economy, win. eco mode for flat highway, normal mode in uphill climbs. we managed 8.7L/100km on a brand new vehicle. $71.00 to fill with premium 91 octane (thats all we get here).
-build quality. no wind noise, no rattles, none of that. we were on bad washboarded gravel roads too. at higher speed, bronco got a lil loose, but slowing down corrected all. felt like a truck.
-ruggedness. legit, we were those people to buy a new suv, and put it thru its paces. deep v-style ditches(dry), lake access roads, pretty steep inclines. bronco sport had no trouble. the audible turbo flutter on the inclines was fun. 1 rub on rear bumper corner due to a ditch. for the record, she did it but i was guiding her haha
.
-people's stares and questions. everyone from gas station attendants, other campers, even the park police / conservation officers wanted to know about it. we were at 1 lake, and the CO's asked, 'howd you get your suv down here, and how are you gonna get back up?'. honestly felt kinda like a rock star. made it.
-other than tonnes of caked on bugs, the only damage was to the rear bumper from a deep ditch.
we would totally buy another ford bronco sport. zero regrets. we bought this suv because the last 2 years of covid lockdown had us rethink priorities, realized life is short, and its time to explore the world and get outside more. it has so far, brought us together as a couple, and we look forward to many kms of camping with this 'brute-ute'.
-things i would change. we are trying to get a roof tent setup. our air mattress blew on the first night, waking up to a sharp rock lodged in the spine was not great, so we want to get off the ground. also a 1.5 or 2 inch lift would have been nice, as well as skid plates (real ones) for the peace of mind.
and, for the 1.5ers out there: get some grippy rubber, and that sport will take you many many places! our base sport with BFG KO2s did everything we asked. wanted to push it more, but no buddy truck for tugs.